Only one company in 20 is seeing the full benefits of digitalisation technologies in its supply chain, according to a study commissioned by DHL.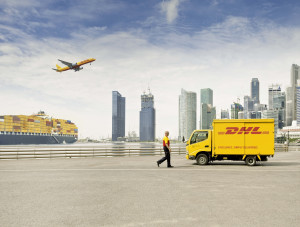 While three quarters of businesses recognised the potential benefits, organisation challenges are acting as roadblocks to adoption.
The study: 'Digitalization and the supply chain: Where are we and what's next?' by Lisa Harrington, president of the lharrington group for DHL, says robotics, AI, AVs, blockchain, big data analytics and sensors are just some of the technologies which businesses must now consider integrating into their operations and supply chain strategies.
Companies participating in the survey ranked big data analytics as most important, followed by cloud-based applications (63 per cent), the Internet of Things (54 per cent), blockchain (51 per cent), machine learning (46 per cent) and the sharing economy (34 per cent).
Importance in physical hardware has focused on robotics with 63 per cent of respondents ranking it as the most important physical technology, beating AVs at 40 per cent, 3D printing at 33 per cent, and augmented reality and drones at 28 per cent.
"This is a transformative juncture for the supply chain industry. The traditional model is facing unprecedented levels of disruption from new hardware technologies combined with information and analytics solutions. Technology offers considerable opportunity to reduce cost and improve profitability but it also means businesses that fail to adapt risk getting left behind," said José F Nava, chief development officer at DHL Supply Chain.
And Lisa Harrington said: "There is no doubt that digitalisation is having an incredible impact on supply chains and operations across the globe and is here to stay. Companies are faced with many options as new products and applications enter the market and gain acceptance in the industry. Having a purposeful strategy for supply chain digitalization is now essential to assess the new technological landscape and chart a way forward to reap the benefits and stay ahead of the competition."