Palletline has bought another of its members, Herefordshire-based road haulage company ABE, following the retirement of its founder Andy Boyle OBE. The pallet network also bought member Mike Watson in September last year after its owner sold the business.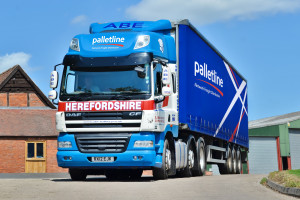 The company also acquired its member S&S Distribution in 2015.
Palletline is not the only pallet network to have acquired members recently. Last week Pall-Ex took over two of its members, Shears Brothers and Bowden Transport. And in March 2016, Palletways bought John T Evans Haulage Ltd after the business was placed into administration.
Graham Leitch, managing director of Palletline plc said: "The acquisition of ABE is in line with our strategic network plan, wherein we will manage, and develop key elements within the network structure to ensure maximum efficiency, network resilience and growth opportunity, while building shareholder value."
In its strategic report for the year ended 30 June 2015, Palletline said: "While it is not the strategy of Palletline to be the owner of a number of distribution companies it will consider opportunities as and when they arise if it considers that it will add value to and support the service network."