The Panama Canal Expansion will be officially inaugurated on Sunday, 26th June marking the end of a project that has taken almost ten years to complete.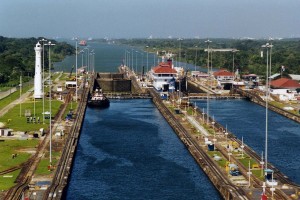 The existing locks allow the passage of vessels that can carry up to 5,000 TEUs. Work on the expansion began on September 2007 at a total cost of US$5.2 billion.
After the expansion the Post-Panamax vessels will be able to transit through the Canal, with up to 13,000/14,000 TEUs. The expansion will double the canal's capacity, having a direct impact on economies of scale and international maritime trade.
The expansion programme is currently 97 per cent complete. Final testing will be conducting in the weeks leading up to the official inauguration of the expanded canal.