Peel Ports Group has started the second phase of Liverpool2.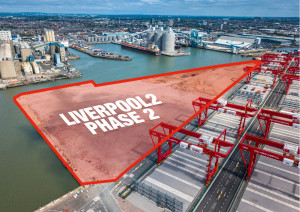 This phase includes the installation of a further three ship to shore cranes, and 10 cantilever rail mounted gantry cranes.
Liverpool2 is set to have enough capacity to handle the unloading of two 380m vessels simultaneously.
"This is an important step in the development of Liverpool2 and reflects our confidence and our long term commitment to positioning the North of England as a competitive route to international markets and a major port for global trade," said Mark Whitworth, CEO of Peel Ports. "The development of the project programme is now well underway.
"We are currently preparing the outline designs and would look to be in a position to appoint construction partners in spring of next year, with a view to commencement of construction shortly after. We anticipate a completion date for Phase 2 in 2019."