Greatline Developments and Mulberry Developments have won planning consent for a 4.35 million sq ft Mulberry Park Corby scheme in Northamptonshire.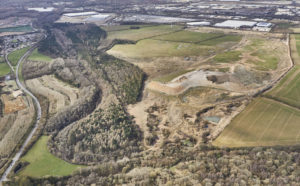 There had been concern that approval could have been withheld on the 200-acre scheme at Cowthick Plantation, Stamford Road, Stanion as it had been recommended for refusal by neighbouring East Northampton Council which was consulted on the plans by virtue of proximity to the site.
The new park sits adjacent to the developer's Midlands Logistics Park scheme and has available plots that can support up to 2 million sq ft of logistics space in a single building.
Letting agent is M1 Agency.