56 per cent of UK adults have experienced a problem with an online order over the last year, according to a new JDA/Centiro survey.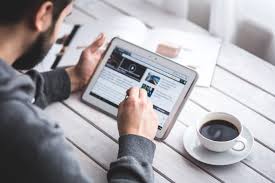 This demonstrates an increase of 3 per cent in the last year, and 11 per cent compared to 2015. For those that had experienced an issue, 42 per cent had received a late delivery, 37 per cent had missed a delivery despite being at home, 25 per cent never received an item, and 24 per cent received a damaged item.
"As the data shows, UK retailers face a challenge on several fronts when it comes to online shopping," said Jason Shorrock, vice president, retail strategy EMEA at JDA. "Fulfilment and 'last-mile' issues continue to hinder retailers' efforts at a time when consumers are becoming increasingly intolerant of poor service.
"Today's shoppers expect retailers to offer a high-level of service across all channels – those retailers that fail to keep up with demand put themselves in serious danger of being left behind."