Forth Ports is purchasing 152 acres of land, including a deep-water jetty, on the east side of the Port of Tilbury. The purchase price is not being disclosed – but the port operator has said it expects to invest at least £100m in infrastructure and facilities on the land.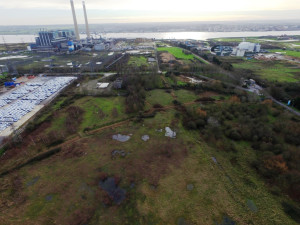 The land acquisition brings the total port space to 1,100 acres. Forth Ports intends to connect the facility to national rail and road networks.
"This is a significant land acquisition for the Port of Tilbury," said Charles Hammond, chief executive of Forth Ports. As London's major port, it is a key resource for companies who need to access London and the South East of England.
"We are acquiring this additional land to extend the port in response to increasing demand from customers who are seeking additional capacity within the port."
It will put forward relevant planning applications in 'due course'.