Premier Foods, which is responsible for the Oxo, Ambrosia and Mr Kipling brands, has chosen XPO Logistics to handle inbound transport, warehousing and outbound distribution in the UK and Ireland.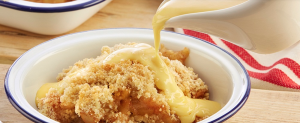 Under the long term contract, Premier will to transfer its existing multi-site warehousing operations to XPO's national distribution centre in Tamworth, Staffordshire.
"The team at XPO Logistics have demonstrated the capabilities to deliver a cutting-edge solution based on extensive experience and the kind of scale we require," said Paul Thompson, operations director, Premier Foods.
"This strategic integration will be very important in helping us service our customers more effectively. We're delighted to begin working together, and we look forward to building a long-term relationship with XPO."
XPO Logistics' Chris Hyde, business unit director–supply chain in the UK, said: "This is an exciting and significant win for us. Our work with Premier Foods will be supported by the scale and flexibility of our operations in the UK, allowing us to provide a fully integrated and seamless solution to Premier Foods throughout their network."