UPS has said it is a a "privilege and a responsibility" to be classified as an essential sector by government and it is modifying its procedures worldwide to safeguard employee, subcontractor and customer health.
A UPS UK spokesperson told Logistics Manager: "Designated by the governments of countries around the world as a "Critical Infrastructure Business," we have both a privilege and a responsibility to continue safely working during this challenging period."
Yesterday, it was confirmed by the Department of Transport that the work of the logistics sector is "essential" and should continue to the greatest extent possible through the Covid-19 crisis.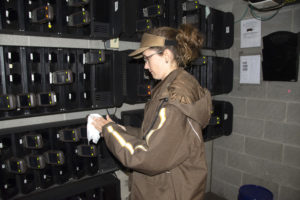 UPS said that despite the recent border closures in many countries, it continued to operate in line with demand and the needs of our customers, except where limited by government restrictions.
However, it said that some parcel deliveries may not be possible due to the closure of shops and businesses, or restrictions in various postal codes, in which case parcels will be returned to the sender.
It added that with the situation continuing to change on a daily basis, but its "global smart logistics network" enabled it to adjust and deploy contingency plans to "safely meet our service commitments as conditions permit".
"The company has modified, and will continue to modify, our normal operating procedures to maintain social distance protocols," the spokesperson said.
Contact-free delivery
"For example, the majority of UPS packages are delivered "driver release" which means the recipient does not have to sign for the shipment. If a signature is required, our drivers can leave the delivery with the customer after verifying their identity with a government-issued ID at an appropriate social distance."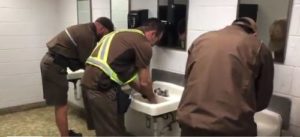 The spokesperson said that it was asking every UPS employee and subcontractor to take necessary precautions out of "an abundance of caution".
"We have hygiene protocols in place that are in line with suggested WHO measures. Our employees are instructed to regularly wash their hands for at least 20 seconds, or use 60% alcohol-based hand sanitiser.
"In our UK facilities, high-contact surfaces are being regularly cleaned throughout the day, and hand sanitiser, gloves and masks are available for our employees. If any employee experiences symptoms such as fever or respiratory infection, they are directed to seek medical attention immediately in line with government recommendations and not come to work."