Operating profit rose 27.5 per cent at GEFCO in the first half on 2016, while sales were up by some 3.5 per cent.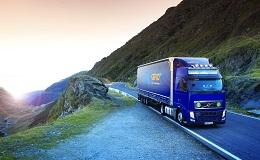 EBITDA (operating profit) was €91.3 million on sales of €2.2 billion. The company said the improvement in profitability was the result of work to optimise procurement management and reduce fixed costs, as well as oil price stability.
Chairman Luc Nadal said: "These positive results for the first half of 2016 reflect GEFCO's high ability to increase its competitiveness while delivering the best logistics solutions for its customers, even in an unstable economic environment."
The rise in turnover was driven mainly by the freight forwarding activity following the acquisition of IJS Global at the end of 2015, as well as by the market recovery of the European car market and the growth among large industrial customers, the company said. Growth was generated in Western Europe, the Maghreb countries and Central and Eastern Europe.
GEFCO finalised the acquisition of the Dutch freight-forwarding company IJS Global which has a presence in 16 countries.
This expansion has extended the number of subsidiaries to 44, and also enabled GEFCO to diversify its customer portfolio as the company specializes in the transport of pharmaceuticals, high-tech or aerospace products.
Nadal said: "This first 2016 semester represents a significant rebound in GEFCO profitability. They show GEFCO's capacity to create value for our customers and partners, even in challenging environments".