Proper Music Distribution has signed a fulfilment deal for Southern Record Distributors' (SRD) roster of indie labels.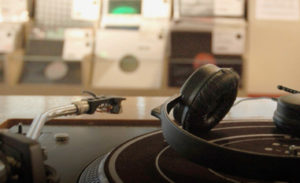 Andy Slocombe, joint managing director at SRD with Steve Collins, said: "Handing over responsibility for logistics to a third party is a tried-and-tested model, and we are entirely confident that working with Drew and his team at Proper is the right road to pursue."
Proper will manage SRD's pick, pack and ship and warehousing for its label base, currently numbering around 200 and spanning all genres, including Light In The Attic (Rodriguez, Lee Hazlewood), Kompakt (The Field, Gas), Daptone (Sharon Jones & the Dap-Kings, Charles Bradley), and Text (Four Tet), as well as The Leaf Label, Tresor and Melodic.
Since its formation in 1987, SRD has become a prominent distributor, providing a specialist and independent service to hundreds of shops, stores and online platforms.
Operations will be moved gradually from SRD's Dagenham headquarters to Proper's site in Dartford to ensure a seamless transition for SRD's labels and customers.
Proper has opened a 100,000 sq ft, purpose-built warehouse that more than quadruples its existing space, and will introduce state of the art automated systems, improving capacity and efficiency across operations not only for SRD, but for all existing clients as well.
Drew Hill, managing director at Proper, said: "It is a pleasure to start work with Andy and Steve, and we are happy to help protect the independence of one of Europe's biggest distributors."
In March, Proper brought in Jon Higgs to spearhead its expansion to a new, larger warehouse in Dartford as head of operations.
Higgs spent 15 years at HMV overseeing national fulfilment for retail and e-commerce and led the relocation of HMV's warehouse operations from the Channel Islands to England.
Proper's new premises treble floor capacity by implementing a double mezzanine structure and an integrated conveyor system linking all floors through to despatch. In addition, high bay racking offers capacity for over 3,000 pallets and some 9 million units which represents a 500 per cent increase on total capacity compared with the old warehouse.