Outsourced recycling and resource management company Reconomy has joined the Fleet Operator Recognition Scheme (FORS) as a champion. This means it is one of the members which is given the responsibility to promote the scheme to a wider audience across the supply chain.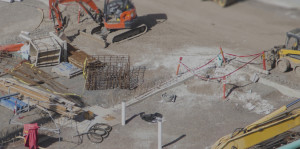 The company helps UK businesses manage waste sustainably and cost-effectively – it has 1,000 supply chain partners.
"Reconomy is delighted to be recognised as a FORS Champion representing the waste industry," said Michael Benton, operations director at Reconomy. "From our unique market-leading position, we have the ability to directly influence a significant number of waste providers and promote best practice, safer procedures and operational efficiency across our supply chain.
"By making FORS a key component within our supplier assessment and performance reviews, we hope to drive real engagement in the scheme and help to raise standards across the waste industry."
Paul Wilkes, FORS business services manager said: "We are delighted that Reconomy has decided to become a FORS Champion, and look forward to working with them to raise standards in the waste industry and help educate companies about the many benefits of FORS membership."