Logistics Manager's webinar looking at online fulfilment, picking accuracy and omnichannel strategies for success took place on the 15th September, with unique insight from sponsors GreyOrange and BS Handling.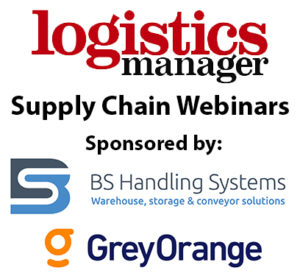 Covid-19 was a curve ball nobody could have predicted. And now, it's a shock to the system that's impacting your fulfilment operation from end-to-end.
In today's commerce environment of immediacy and disruption, join Varundev Solanki, solution manager and founding team member at GreyOrange and Robert Brand-Smith, managing director at BS Handling, to discuss why operating integrated, end-to-end fulfilment is becoming a non-negotiable imperative to compete and grow your business.
In this webinar you will learn:
– How to achieve faster fulfilment with higher levels of accuracy while lowering costs.
– How to create a successful omnichannel strategy.
– Case studies from home improvement and e-commerce sectors.
Register below to watch on demand today:
Omnichannel Fulfilment in the age of immediacy
Meet the Speakers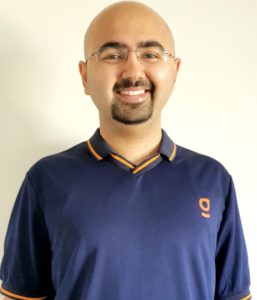 Varundev Solanki 
Solution Manager
@
GreyOrange
Varundev Solanki is a leading expert in AMR-based (autonomous mobile robots) product engineering and solution design in the logistics field. He was one of the first ten team members who joined GreyOrange in 2013. Varundev helps retailers master fulfillment in the age of immediacy so they keep promises, capture more revenue, and improve the work experience for warehouse employees. His particular areas of focus are multi-billion-dollar enterprises in fashion, home improvement, general merchandise and grocery industries across Europe and the USA.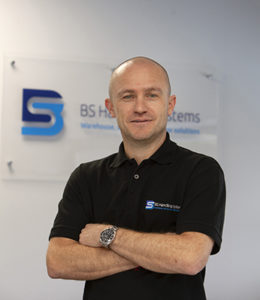 Robert Brand-Smith 
Managing Director
@
BS Handling
Robert Brand-Smith has over 20 years of engineering experience. In 2009, Robert set up Leicester based BS Handling Systems as a logistics company supplying modern conveyor, warehouse and storage solutions. BS Handling Systems offers complete turnkey project management including design, supply and installation as well as servicing and maintenance. The company is focused on producing innovative and balanced solutions for tomorrow's warehouse.
Chris succeed the legendary Malory Davies in September 2019 as Editor of  Logistics Manager  and host of the Supply Chain Excellence Awards. Day-to-day Chris writes about all things supply chain; materials handling and industrial property and is curator of the annual LM Top 50 Service Providers. He has worked as a business journalist since 2002 and his career as a logistics journalist started in 2008. Before joining Logistics Manager he was Editor-in-Chief for road transport titles at DVV Media International.