Renault trucks has added an eco-driving element to its OptiFleet telematics system.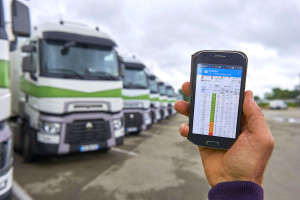 Driving behaviour can have influence fuel consumption results – and the new OptiFleet functionality assesses driving style based on a number of objective criteria. The system can identify driver performance through a comprehensive rating, a colour code (green, orange or red), a general classification, as well as the trend over time.
Weekly or monthly PDF reports can be downloaded from the system, or accessed via mobile phone.