Rugged hardware provider and IntraLogisteX exhibitor Renovotec has replaced the entire complement of rugged hardware in Accolade Wines' 650,000 sq. ft warehouse. Renovotec has replaced the company's old system with 55 Honeywell Thor VM1 truck-mounted and 30 Honeywell Tecton handheld mobile computers.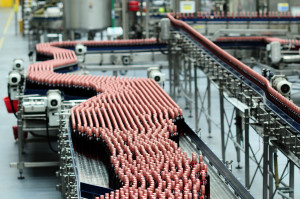 "The new kit is much easier to handle" said Senior Inventory Manager Alex McGregor. "We have had a lot of good feedback from the guys on the floor."
Renovotec will be pre-launching two new services at IntraLogisteX 2016.
'Warehouse Doctor' a free health check service that assesses warehouse technology and processes and could improve performance by upto 30 per cent will be on display. As well as this, it will be pre-launching 'PartEx' – a rugged device trade-in service that in Q2 2016 will 'offer up to £200 trade-in per used handheld device against the price of its new equivalent.'
It will also be exhibiting the Honeywell Dolphin CT50 advanced handheld, high mobility computer.
The IntraLogisteX show 2016 will be returning to Jaguar Exhibition Hall 2 of the Ricoh Arena in Coventry on Wednesday 16th and Thursday 17th March.
Follow this link to register and book your place:
http://www.eventdata.co.uk/Forms/Default.aspx?FormRef=ILX36Visitor