Retailers lost 19 per cent of their 2016 Christmas customers to rivals due to stock availability issues and unsuitable delivery times, according to a new JDA/Centiro report.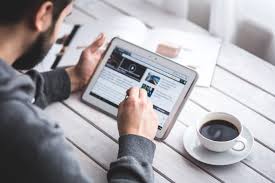 12 per cent of UK adults spending online said they used a different retailer because their initial choice did not have items available. 7 per cent said they chose another retailer because delivery times didn't match their requirements.
"Christmas shoppers have become increasingly savvy, as they look to use the channels that best suit their budget and lifestyle," said Jason Shorrock, vice president of retail strategy EMEA at JDA. "This means retailers cannot afford to stand still if they are to meet customers' growing online shopping expectations.
"Customers expect products to be available 24/7 and for retailers to offer convenient delivery and collection options.
"This is the added level of complexity that retailers must be able to cope with."
There was however a slight decrease in delivery and click & collect issues over Christmas, with 32 per cent of Christmas shoppers experiencing issues with their online purchases (compared to 33 per cent in 2015).