GS1, the standards organisation, has formed a Retail Grocery Advisory Board which, initially, will focus on two projects – Perfect Order and Digital DNA.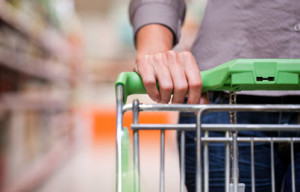 The board's objective is to find ways provide a better customer experience while delivering efficiencies throughout the supply chain.
Members include ASDA, Boots, Coca Cola Enterprises, Co-op, Dairy Crest, Kellogg's, Mondelēz, Morrison's, Müller, Nestlé, Ocado, PepsiCo, P&G, Sainsbury's, Tesco, Unilever and Waitrose. Together they represent almost 80 per cent of the UK retail grocery market.
It is co-chaired by George Wright, commercial director for strategy & operations at Tesco and Richard Sadler, customer director at Unilever.
The Perfect Order project will focus on the order-to-cash process, establishing industry-wide harmonised processes for inbound logistics to drive efficiencies while removing avoidable costs.
The Digital DNA project will address the industry-wide issue of data quality, with the aim to improve the customer experience in this increasingly digital age. GS1 said that in the past five years alone, industry analysis has shown that there is a £2 billion opportunity by improving data in the value chain to support product availability and sales.
Co-chair George Wright said: "Retail today is hugely complex and competitive, but our aim is to work together to find solutions that will bring greater efficiencies to the industry and also inspire the rest of the industry to collaborate further."
And Richard Sadler said: "We'll focus on identifying the key areas that retailers and brands can work together on – such as how to accelerate change, increase sustainability, reduce waste and achieve mutual productivity."