Rico Back, who heads General Logistics Systems, is to take over from Moya Green as chief executive of Royal Mail on 1st June.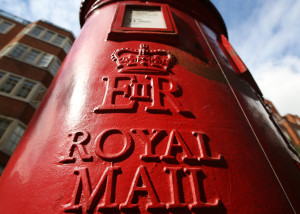 Back has been CEO of GLS for 18 years. He was a founding member of German Parcel in 1989, which Royal Mail acquired in 1999. This business was subsequently rebranded as GLS.
GLS has been the star performer in the Royal Mail portfolio for a number of years increasing both volumes and revenues. The group has also invested in expanding the business with acquisitions in Spain and the United States in the past 18 months. It now accounts for 35 per cent of the group's adjusted operating profit.
Royal Mail chairman Peter Long said: "Under Rico's leadership, GLS has become the leading delivery company of its kind in Europe, making a highly valuable contribution to the wider Royal Mail Group at the same time."
The group has also appointed Sue Whalley chief executive post and parcels for Royal Mail UK responsible for all domestic operations apart from Parcelforce and Royal Mail International.
Whalley became chief operations officer in 2014 and, subsequently, managing director of royal mail letters and network.
Greene will step down from the Royal Mail board on 19th July, and will remain at the company until 14th September to ensure an orderly handover.
Peter Long said: "When Moya joined in the summer of 2010, the Company was balance sheet insolvent. Since then, Royal Mail has been transformed, including our privatisation in 2013 and two significant, ground-breaking agreements with the CWU. Alongside the strong financial position Moya has secured for the Company, we have invested over £1.5 billion in our UK operation in recent years. We are one of the most favourably viewed brands in the UK."
The group said that Rico Back and his family live near Zurich, Switzerland, where they have been resident for more than ten years and where his youngest child is in full-time education. Switzerland is Rico's home and he will continue to be legally domiciled there. On his appointment as Group CEO, effective 1 June 2018, Rico's normal place of work will be our London headquarters.