The Robotics and Automation Exhibition has been hailed as a major success after a second day which saw more big crowds of buyers attending the event at the Arena MK in Milton Keynes.
More than 100 leaders in robotic technology exhibited at the event including KUKA, ABB, Knapp, Universal Robots, Dematic, SP Technology and Bauromat. Many of the exhibitors commented on the number of high quality enquires they had received. SP Technology described it as their biggest exhibition in 20 years.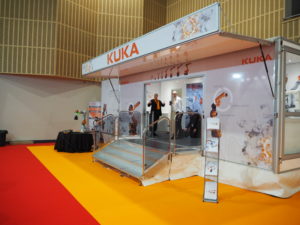 Lit Fung managing director of Geek+, said: "This is the first time we are here. This show is very good and we found a lot of potential customers in the UK."
Kjartan Kristiansen, system design analyst at Autostore, commented on the "high quality people and people who are interested in buying".
Will Watt, automation systems manager at L3 Macdonald Humfrey Automation, said: "Quite a few interesting queries and we've already booked for next year – twice the size! and this is our second year."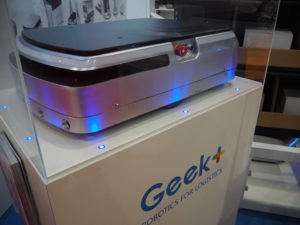 And Jeremy Clouston-Jones managing director Element Logic, said: "It's great, really good show – high quality leads and genuine interest."
The exhibition included a comprehensive conference programme with speakers from industry leaders such as Ocado, Amazon, DHL, and Dematic all drawing large audiences.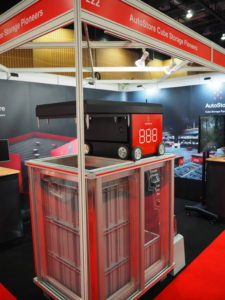 The exhibition included a number of product and business launches. Element Logic, the original AutoStore partner, exhibited at Robotics and Automation just weeks after launching in the UK.
The exhibition was a first in the UK for Geek+, China's number one supplier of warehousing and logistics solutions.
SP Technology showcased its brand new demo machine. Bauromat launched its all-new HiArc Compact robotic welder at the show.
And Red Ledge unveiled the latest version of its automated supply chain control system at the Robotics and Automation which is taking place at the Arena MK in Milton Keynes.