Royal Mail and The Communications Workers Union (CWU) are continuing talks after Professor Lynette Harris mediated talks between the two parties.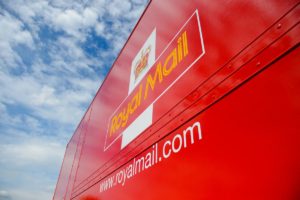 This comes after a planned strike by CWU members at Royal Mail was deemed unlawful by the High Court. The Union planned a strike over Royal Mail plans to replace the company's final salary pension scheme.
Harris has prepared and shared a report with the two parties, including several recommendations:
Royal Mail and the CWU should commit in principle to the future introduction of a Collective Defined Contribution (CDC) scheme with a Defined Benefit element.
To support the introduction of a CDC scheme for all, Royal Mail and the CWU should establish a Pensions Forum. The Forum will have responsibility for lobbying the Government to make the necessary legislative and regulatory changes so that a CDC scheme can be established, and for overseeing its governance.
In the meantime:
For members of the Royal Mail Pension Plan (RMPP), Royal Mail should implement – from 1 April 2018 – a Defined Benefit cash balance scheme on the terms already proposed by the Company.
In addition, existing Royal Mail Defined Contribution Plan (RMDCP) members with five years' or more continuous service in the standard section of RMDCP should have the option of joining the Defined Benefit cash balance scheme.
Royal Mail should auto-enrol current and future members of RMDCP to the top tier of contributions (10 per cent from the Company and 6 per cent from the member).