Royal Mail has said it is "very disappointed" after 89 per cent of its CWU members voted in favour of industrial action over pension rights.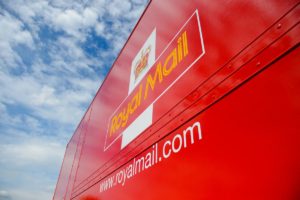 According to the CWU, this is the first strike ballot for Royal Mail since the introduction of Conservative legislation setting thresholds for turnouts and results.
In a statement to the stock market, Royal Mail said: "with a 74 per cent turnout – and taking into account frontline employees who are not union members (18,000) – 57 per cent have backed a strike."
However, it said the ballot result doesn't necessarily mean there will be industrial action, and it is "committed to further talks as a matter of urgency, to reach agreement with the CWU."
According to the union, nearly three-quarters of the CWU's 110,000 Royal Mail members took part in the vote and was sparked by "the company's attack on the pension rights of hard-working postmen and women and the refusal of the employer to engage seriously over pay, working hours, future job security and the need to improve and grow the service to the public."
Royal Mail has offered to continue working towards a new pay deal, including an increase of up to five per cent over two years depending on productivity improvements, flexibility and a small number of trials. It has also offered to replace its defined benefit pension scheme – the Royal Mail Pension Plan (RMPP) – with another type of defined benefit scheme.