Royal Mail is to test nine electric commercial vehicles. The trucks will be used to transport packages between mail and distribution centres in London and surrounding area.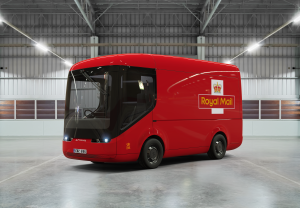 The postal operator is testing 3.5, 6 and 7.5 tonne 'autonomous-ready' trucks, which all made in the UK by Arrival (formerly Charge Auto).
"Royal Mail is delighted to be collaborating with Arrival and pioneering the adoption of large electric commercial vehicles," said Paul Gatti, Royal Mail Fleet's managing director. "We will be putting them through their paces over the next several months to see how they cope with the mail collection demands from our larger sites.
"We have trialled electric trucks before but not of this type of innovative design and look forward to see what additional benefits they can bring to our existing fleet of around 49,000 vehicles."
Denis Sverdlov, chief executive of Arrival said; "We are thrilled to partner with Royal Mail using our electric vehicles. Cities like London will benefit hugely from a switch to electric, in terms of both pollution and noise. Most importantly we are priced the same as diesel trucks removing the main barrier to go electric."