Sainsbury's made £100 million in cost savings in the first half and says it is now on target to exceed its target and will deliver £540 million in savings over the three years ending 2017-18.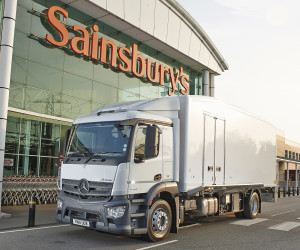 In its interim results for the 28 weeks to 23rd September, it said it has "well-developed plan to deliver at least £500 million in cost savings over three years from 2018-19″.
Group sales for the period, at £16.3 billion, were up 17 per cent on the year before, reflecting the consolidation of Argos. However, underlying profit before tax was down nine per cent at £251m.
Chief executive Mike Coupe said: "We are collaborating with suppliers and working hard within our own business to reduce our costs and limit the impact of price inflation on our customers.
"We are integrating Argos at pace: we have 112 Argos stores open in Sainsbury's supermarkets and will have 165 open by Christmas, in addition to nearly 200 digital collection points across our stores.
"We are rolling out Click & Collect for Argos and Tu clothing to 100 Sainsbury's Locals and Argos Fast Track same-day delivery and collection are now our fastest growing channels. We are on track to deliver our £160 million EBITDA synergy target from the Argos acquisition six months ahead of schedule."