The Salvatori Group, a member of the Palletways network since 2015, has moved its headquarters to a £.5.5million site at the Aylesham Industrial Estate near Canterbury.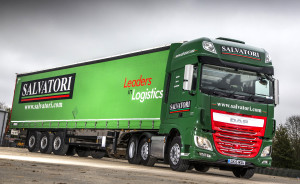 The site will have a cold storage capacity of 2,500 tonnes, and have space for 10,500 pallets across 103,000 sq ft, with an additional 130,000 sq ft for ambient storage.
The new site is described as 'energy efficient' by the logistics company, and 'tailor-made' for its heavy and palletised haulage, cold ambient and palletised storage, and furniture manufacture.
"This is a significant investment for the Salvatori Group which will create fantastic new opportunities for us," said Daniel Salvatori, group CEO. "The facilities and storage space will help to focus our operation and improve the speed and delivery of our services to our customers and partners within the Palletways network."
The move will also give the company better access to the A2, the Port of Dover and its sites in Rochester and Les Attaques, Calais.