Logistics company Samskip has launched track and trace across its 45 feet refrigerated container fleet. This brings web-based remote management for temperature-controlled cargoes across the company's entire network.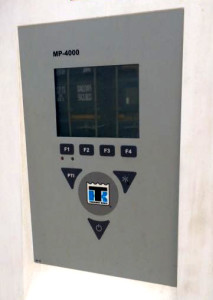 The new software will monitor and control sensor-connected reefer units that operate in short sea, rail, barge and road services across its European network.
"The temperature data is live, enabling instantaneous control over our reefers, whether they are awaiting pick-up or delivery, or moving anywhere in our logistics chain," said Johan Vogelaar, manager multimodal services – reefer trade, Samskip. "Pre-trip inspections are straightforward and speedy, with the potential for human error minimized.
"Meanwhile, automated alarms warn of any potential risk of cargo damage ahead of time."