The September 2018 edition of Logistics Manager is now out in print, online and for iPad and Android.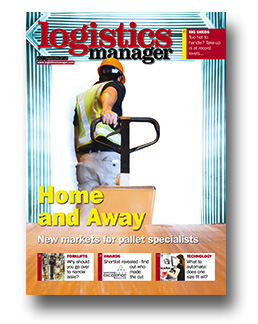 Cover story: Home and Away
Pallet specialists are moving into new markets such as home delivery as well as expanding internationally.
Automation: Does one size fit all?
After making the decision to invest in automation, businesses are often faced with the question of how much automation is really required. Is it a case of one size fits all?
Supply Chain Analysis: Penelope Ody
With many long-established high street chains struggling to keep their stores open, will the demand for yet more home delivery ever end?
Supply Chain Awards: Shortlist revealed
The shortlist for the 2018 Supply Chain Excellence Awards has been unveiled after more than 100 entries were received.
Sourcing: Brexit highlights procurement challenges
From the crash of Carillion to the brawls over Brexit, procurement is making headlines. For sourcing and purchasing professionals, these are certainly interesting times.
Internet of Things: The bigger the better?
The internet of things and big data are becoming industry buzz words, but how are they linked and what can they do for your operations? Maria Highland reports.
Big Sheds: Too hot to handle
With record take up and investment levels how is the market shaping up for occupiers in 2018?
Cold chain: Keep cool and deliver
A successful retail cold chain can mean the difference between profit and loss, as well as company integrity…
Forklifts: You can never be too thin…
When it comes to warehouse aisles, narrower offers some big advantages – but also challenges, and picking the right narrow aisle equipment is critical…
Trailers: On the hi-tech trail
Technology is changing the design of trailers – new designs, lightweight materials and pressure to go green is all having an impact.
---
Click here to subscribe to the print edition of Logistics Manager