UK shoppers are set to spend £20.6 billion on Christmas food and groceries this year – demonstrating 1.2 per cent growth in the grocery market, according to IGD figures.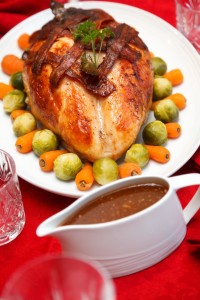 "Although our forecast indicates relatively modest growth, with overall prices lower than a year ago, this would represent a strong result for retailers and manufacturers," said chief executive Joanne Denney-Finch.
"We expect online shopping again to generate the fastest growth this Christmas, with a predicted 9.3 per cent uplift generating £1.2 billion in sales.
"The launch of Amazon Fresh and of Aldi Online this year extends shoppers' choice and people will also benefit from more one-hour delivery slots, shorter lead times and the growing availability of click and collect from established players."
IGD predicts that discounters will enjoy growth of around 6.2 per cent this Christmas, with sales hitting £2 billion.