Tool manufacturer Starrett has chosen Indigo's warehouse management software for a summer 2016 project. The four-phased project aims to improve warehouse accuracy, streamline stock management processes and cut costs.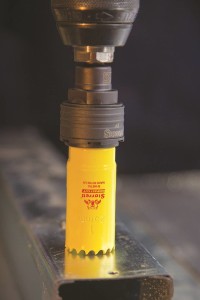 Starrett currently uses a paper based management system – the WMS will enable the company to have access to full stock visibility and automated warehouse management.
"Indigo WMS will form the basis of our KPI monitoring in the future and our goal is to achieve 100 per cent inventory accuracy, move away from the current situation of multiple shipments being made and fulfil each order with one invoice and a single shipment," said Stuart Black, IT manager at Starrett.