Stephen Sanderson Transport will roll out a WMS from Microlistics in its three warehouses in Corby and Market Harborough.
Sanderson needed a WMS with a proven record of powering large 3PL providers with multiple sites and multiple clients.
The Microlistics Partner Web Portal will feature in the rollout which will enable Sanderson Transport clients to self-serve, including the ability to place and track orders and generate detailed reports.
Sanderson Transport will also leverage Microlistics' advanced rules-based 3PL Billing Management module, ensuring that all warehouse activities are captured and invoiced, minimising revenue leakage and allowing for a broader range of service delivery.
Ed Sanderson, commercial director at Stephen Sanderson Transport, said: "In recent years, we have welcomed on board several blue-chip retail clients for whom we provide a fully outsourced warehousing and distribution service.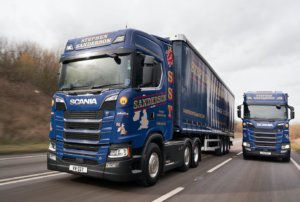 "Our objective is to capitalise on this and improve our capability by establishing one integrated system, and one 'source of truth', across our warehouse network to better differentiate ourselves in the market."
"Microlistics WMS will enable us to fully capture every warehouse operation, streamline our existing operations and to expand the services we offer to include eCommerce fulfilment, cross-docking, pallet storage, carton and item picking in the same operation, as well as the flexibility to provide value-added services which customers expect from a fully-outsourced logistics provider."
Mark Dawson, managing director and founder of Microlistics, said: "At some point, growing 3PL businesses begin to see diminishing returns on new business as increasing complexity starts to take a toll on performance and efficiency. This is particularly the case in multi-client and multi-site scenarios."

Catch Microlistics WMS on stand 233 at IntraLogistex – the UK's only intralogistics show in 2020, which takes place on the 31st March and 1st April 2020 at the Ricoh Arena, Coventry.
Register your interest now at www.intralogistex.co.uk