Institute of Grocery distribution (IGD) chief executive, Joanne Denney-Finch, has said the UK food and grocery businesses must "stop thinking so rationally". This comes after the release of IGD research which found that the industry must engage with customers on a "much more emotional level".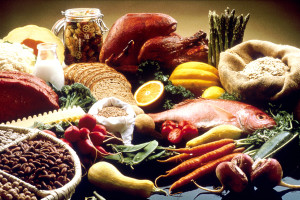 "In a business environment, we pride ourselves on thinking rationally," said Denney-Finch at an IGD conference. "But let's stop thinking so rationally all of the time and build our emotional intelligence."
---
IGD president appointed
IGD has appointed Leendert den Hollanderas the new president of the institute. Hollander is currently vice president and general manager of Coca-Cola European Partners (Great Britain), and holds an existing role at IGD of vice president.
He will succeed Andy Clarke, who was previously chief executive of Asda. The role will begin on 1 January 2017.
Hollander said: "I'm delighted to have been elected to the presidency by IGD's Board of Trustees. This organisation has a unique role in bringing together our industry from farm to fork and with such important and high-impact charitable programmes, I look forward to continuing the excellent work that Joanne and the team have been delivering, with the support of Andy."