This year's Black Friday turned out to be one of John Lewis' busiest shopping periods, according to the retailer.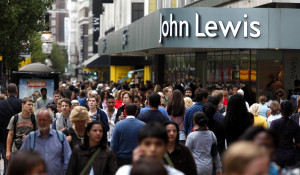 The chain department store and winner of the Retail/E-tail category at the Supply Chain Excellence Awards 2016, said that sales exceeded expectations overnight.
" We expect traffic to continue to the website today but for customers who prefer to visit one of our shops they will open earlier than usual at 8am," said Dino Rocos, lead director and operations director, John Lewis. "Over the weekend we expect to see the usual pattern of trade resume as customers head to our 48 shops.
"'We have carefully planned for this year's Black Friday event to ensure orders can be fulfilled without compromising the customer service and seamless delivery we're famous for."
The busiest time of the day was between 8am and 8.30am. The retailer's Black Friday sales continue until midnight on 28 November.
---
The real drama will come after Black Friday
The real drama for retailers will come after Black Friday, said Mike Danby CEO of Advanced Supply Chain Group.
"If forecasting and planning has been backed up by a ready to rock IT infrastructure, 'Black Fiveday' should be a time for retailers to delight customers, improve their inventory for the festive period and rake in revenues," he said. "In my view, the real drama for retailers will come in the days following the mega sales and fist fights. Returns processing has been amongst the Black Friday nightmares seen in the past few years –  getting money back to customers, and ensuring stock levels are at the right level in time for the second wave of Christmas shopping has caused hell on earth for some retailers."