Superdry has extended its contract with Clipper Logistics for a further five five-years.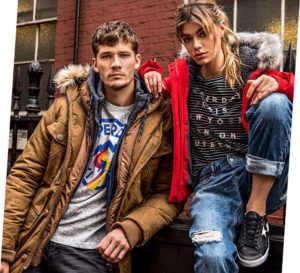 "For the last five years Clipper has worked closely with the team at Superdry to provide a first-class service to our iconic and dynamic business, maximising service delivery at optimum cost," said Gordon Knox, head of logistics, Superdry.
"We look forward to continuing to work with Clipper to ensure that our logistics infrastructure supports our ambitious plans, through continual evolution of systems and processes".
The new contract will see the logistics company continue to provide warehousing, store delivery, e-fulfilment and returns management services, in addition to other value-added services through to September 2023.
Steve Parkin, executive chairman of Clipper said: "Superdry has been a key client of ours for five years, and we are delighted that our long-term relationship will continue. Superdry is a world-leading brand that we are proud to support, and our innovative approach to development of solutions for dynamic retailers makes us the "go-to" provider of logistics services."