adidas has warned that it will not be able to meet growing demand in the mid-priced market fully because of supply chain shortages.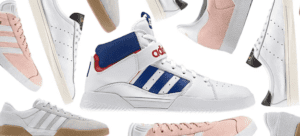 "Consequently, growth is expected to be negatively impacted, particularly in North America during the first half of the year. The overall impact on the company's full year growth rate in 2019 is anticipated to be between 1 and 2 percentage points. adidas anticipates growth of between 3 per cent and 4 per cent in the first half of 2019, followed by a sequential acceleration during the second half of the year as the company will be able to scale the respective supply over time."
The company expects top-line growth of between five per cent and eight per cent in 2019.
Revenue in 2018 was €21.9 billion – three per cent up on the year before despite negative currency translations.
Operating profit was up 14 per cent to €2.4 billion. This represents an operating margin increase of 1.1 percentage points to 10.8 per cent mainly due to a gross margin increase.
Fashion leaders set out plan to cut greenhouse gas emissions