Ted Baker has reduced the number of suppliers in its supply chain by a third, as it looks to concentrate negotiating power and buying efficiencies.
In a statement to investors the fashion retailer said that its Spring Summer 2021 collection would be sourced from fewer than 100 suppliers, where it had previously over 150 suppliers, as it sought to improve margins.
It also said that its stock buying cycle had been tightened from three years to two years, along with a reduced buy – a move that had been implemented for Autumn Winter 2020.
It also said that negotiations with suppliers have produced improved payment terms.
In January Ted Baker said it had overstated the value of its inventory by £58 million – some £33 million higher than it previously anticipated.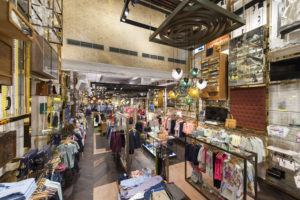 It also told investors that online trading had remained "significantly ahead of expectations" and it had seen uninterrupted operations in its global distribution centres.
For the 11 weeks ending 18 July e-commerce sales increased 35% to £35.2 million. E-commerce represented 69% of total retail sales for the period, compared to 25% in 2019.
However, for the 11 weeks to 18 July, total retail sales fell 50% to £51 million. It said that store revenue had decreased 79%, with sales performance impacted by store closures globally. Furthermore, like-for-like store sales were down 52% versus last year.
Chief executive Rachel Osborne said: "I am pleased with the early progress we have made in driving operational excellence and cost efficiencies since the launch of Ted's Formula for Growth in June.  Our customers are engaging with the brand and responding to our Covid-19 promotional activity, as evidenced by our resilient trading over the past 11 weeks. 
"Our performance is encouraging, but I caution that it is still early days, and we have a substantial amount of work to do over the next 12 months against a backdrop of significant uncertainty in the world."