Tesco UK has chosen the Transporeon Group's retail division Mercareon to deploy its cloud-based software for inbound logistics at its UK distribution centres.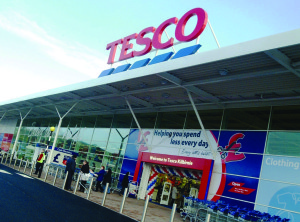 The software, which is currently under development, is to go live in May – with the full roll out due to complete by October.
The software will be used across 35 Tesco sites, and aims to provide greater transport visibility. The contract comes after the Transporeon Group's software was implemented at Tesco Group's Central European distribution centres in in the Czech Republic, Hungary, Poland, and Slovakia.
"This partnership will allow us to improve efficiency and productivity across our distribution network," says John Steventon, head of primary distribution UK at Tesco PLC. "Delivering clear, accurate and reliable information will ensure our products are distributed in the most efficient way to our stores and customers."