Normally in the run-up to the Budget the transport organisations are clamouring to get the government to cut fuel duty – or at the very least not to increase it. But this year, prime minister Theresa May short-circuited the process by telling the Tory Party conference on 3rd October that fuel duty would be frozen.
Of course it leaves chancellor Philip Hammond with a bit less room for manoeuvre next week – he is due to deliver his budget on Monday, 29th October.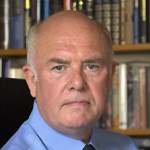 But there are still plenty of measures he could adopt that would benefit logistics and supply chain operations – and, let's face it, logistics could do with a little help to cope with the changes that Brexit will inevitably bring regardless of whether there is a deal or not.
One of the big challenges is the risk of delays and congestion around the ports post-Brexit. Investment in efficient customs and control arrangements to minimise the impact is probably top of the list. Certainly, the Road Haulage Association thinks so. It also wants to see increased investment in the UK's road infrastructure.
Another option would be to increase the annual investment allowance to £500,000 for two years. The Confederation of British Industry argues that this would boost innovation and competitiveness, pointing out that the UK's capital allowances regime is one of the least competitive of the G7 countries.
Certainly for an industry facing the need to invest in automation and robotics to stay competitive, any assistance with investment would be welcome.
The CBI also wants a review of the business rates model to focus on incentivising investment in digital, new technologies and energy efficiency. At the same time the British Retail Consortium is arguing that the current business rates regime needs to change to reduce the burden on retailers.
Of course, logistics is facing severe shortages of people both in the warehouse and on the road so more support for recruitment and training in both these areas is essential.
In her speech at the Tory party conference, Theresa May declared that austerity was coming to an end. But to achieve that, means driving growth in the economy – the measures outlined above could do just that.