Lincolnshire Co-op is to close two of its food distribution centres in Lincoln; saving the Lincolnshire branch £1 million per year.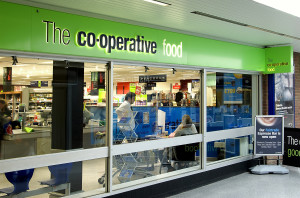 The company's Castlewood depot, which is part of the national LIDIA distribution network and serves other co-operative societies, will take over the distribution of ambient goods to Lincolnshire Co-op food stores from September.
The two sites dispatch ambient goods to the retailer's 83 food stores in Lincolnshire.
111 distribution and office staff will be at risk of redundancy. The retailer has begun consultation with those staff impacted by the closures.
"The difficult decision to close our food distribution centres is not one we have embarked on lightly," said chief retail officer, Mark Finn. "However, we're confident that this is the right decision for the Society because it will lead to significant savings, which we can invest elsewhere.
"It does not in any way reflect on our hard-working colleagues, who we thank for their efforts over the years.
"Recently, we've seen a shift in what our customers want. They come to us for fresh and frozen food, such as stocking up on fruit and vegetables or picking up a meal for that night.
"These means we've been changing the mix of products found in our food stores, with more emphasis on fresh and frozen goods rather than ambient.
"As our demand for the fresh and frozen goods increases, it's more efficient for us to combine the two separate delivery streams."