UK Mail, which was last year bought by Deutsche Post DHL, is investing more than £21 million on three new sites.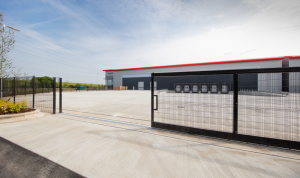 It will open a £10 million site in Enfield, North London in October. The 70,000 sq ft site, let by Segro, will process up to 14,000 parcels daily.
The company will also open a £11.8 million depot in Milton Keynes in November. Current operations at its existing Milton Keynes site are to be moved to the new 102,000 sq ft building, which will process up to 20,000 parcels a day.
As well as this, another site will be opening in November at Aberdeen.
"This investment in key sites is part of our strategic growth plan for the business," says Peter Fuller, UK Mail's chief executive officer. "We've recently been awarded some major new contracts and we have ambitious targets to continue on this trajectory.
"To be successful we need to invest in the most effective infrastructure and equipment for our people to increase parcel handling capacity."
The business has also recently extended its national hub in Ryton, which included an installation of a partly automated parcel sorting system.