Universal Robots, which makes collaborative robots, has launched a new flagship e-Series cobot, which includes technology advances that enables faster development for a wider variety of applications.
Improvements include the ability to economically address even more applications, thanks to greater precision and sensitivity provided by a built-in, tool-centric Force/Torque sensor.
A re-designed control panel and new programming and control software make deployment and programming easier than ever – regardless of application.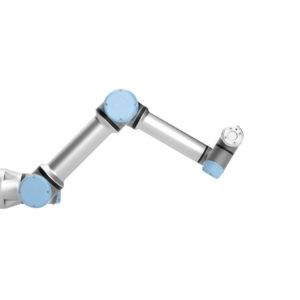 Jürgen von Hollen, president of Universal Robots, said: "The 'e' in e-Series underpins our key vision and overall product philosophy, specifically Empowering people and making it Easy for Everyone.
"The global cobot market is expected to continue to be one of the key growth drivers in the automation market the coming years. With the e-Series, my expectation is that we at Universal Robots will continue to leverage our position as the cobot market leader."