UPS has expanded its healthcare-specific capabilities in order to support clinical trials globally. The package delivery company has invested in technology, temperature-control capabilities and customer service.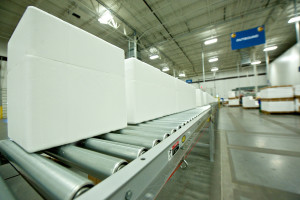 It has improved certain areas to target strict clinical trial logistics requirements, this includes the development of an easy-to-use shipping system for clinical investigator sites; the expansion of the healthcare control tower network, package intercept and re-icing, as well as upgraded operations which can move temperature-sensitive biological specimens from and to over 60 countries.
It aims to assist pharmaceutical companies and clinical investigators in the transportation of sensitive materials around the world – particularly 'in and out of complex geographies'.
"As innovation in the biopharma industry evolves — and with the emergence of personalized therapies and growing direct-to-patient trends — research and development activity will only increase around the world," said Habib N'Konou, UPS senior operations director for clinical trials. "Our cost-effective portfolio streamlines logistics for clinical trials into one global network across sometimes remote, hard-to-reach locations.
"With drug research taking years at a cost in the billions, a product loss or damage, including falling out of temperature range, could mean a costly setback.
"Our recent improvements to our network will reduce product loss or damage."