UPS increased third quarter sales by 4.9 per cent to $14.9 billion. But, it said changes in fuel surcharges and currency exchange rates negatively affected revenue growth.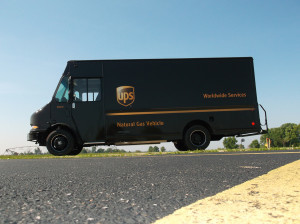 The takeover of Coyote Logistics helped increase revenue in the supply chain and freight business by 8.1 per cent to $2.6bn.
In the international package business, revenue was up 2.2 per cent to $3bn and operating profit was up 14 per cent to $576m. It said that volume growth in all products, base-rate increases and network efficiency gains contributed to the improved profitability.
The US domestic market saw revenue rise 4.8 per cent to $9.3bn, while operating profit was up 13.5 per cent to $1.3bn.
David Abney, UPS chairman and CEO said: "The investments we are making in technology and capacity will ensure UPS continues to deliver great results well into the future."