UPS expects to hire 1,300 driver helpers to support the anticipated increase in package volume that will begin in November and will continue through January 2016.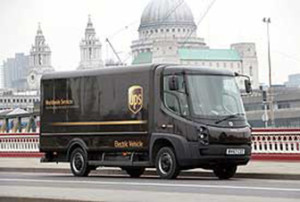 "With the usual increase in online shopping during this period, hiring an additional 1,300 driver helpers will help ensure that we are appropriately staffed to meet our customers' needs this Christmas," said Luis Arriaga, managing director of UPS UK and Ireland.
In the UK, UPS has some 8,000 permanent employees, operates 57 facilities, and has a fleet of more than 2,200 vehicles across the country.
Many senior UPS executives, including CEO David Abney and three other members of the company's management committee, started their UPS careers as part-time employees.