The value of supermarket sales has increased by 3.1 per cent compared to last year, according to new figures by Kantar Worldpanel.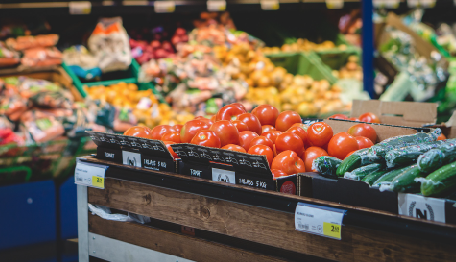 The research also found that like-for-like grocery inflation remains at 3.2 per cent, but "consumers could be welcoming a slowdown in price rises in the new year, with the rate projected to fall below 2 per cent in the first quarter of 2018."
"Morrisons was the fastest growing of the large supermarkets this period, increasing sales by 2.8 per cent," said Fraser McKevitt, head of retail and consumer insight at Kantar Worldpanel. "The biggest wins came from ambient and fresh food products with cakes and pastries and fruit both up by ten per cent.
"Growing sales at Morrisons' bricks and mortar stores were supplemented by rapid expansion on its e-commerce platform, particularly in London and the south where online sales have risen 29 per cent.
"Despite the growth, however, the retailer's overall market share fell by 0.1 percentage points to 10.3 per cent."
Tesco's sales grew by 2.1 per cent, while share was down 0.3 per cent to 27.9 per cent.
Asda saw sales increase by 1.8 per cent in the past three months. At Sainsbury's, sales grew by 1.9 per cent on last year, while market share dropped by 0.2 percentage points to 15.8 per cent.
"Aldi and Lidl collectively added an additional £390 million in sales this quarter, which accounts for half of the entire market's overall growth this period," said McKevitt.
Lidl continues to be the UK's fastest growing supermarket chain, up by 16 per cent, while Aldi grew by 13.4 per cent. Share increased for both retailers by 0.6 percentage points, up to 5.2 per cent of the market for Lidl and 6.8 per cent for Aldi.