Walgreens Boots Alliance picks E2open
Pharmacy giant Walgreens Boots Alliance has picked E2open for sales & operations planning for its global brands supply chain. It will also provide demand planning, supply planning, inventory optimisation and supplier collaboration.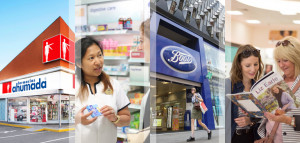 Walgreens was formed in 2014 – and combines Walgreens and Alliance Boots (owner of Boots UK).
"Because Walgreens Boots Alliance has grown through mergers and acquisitions, we have tremendous opportunity to improve our supply chain performance through standardise processes and next-generation technologies," said Karl Graham, vice president and director of global sourcing and global brands supply, Walgreens Boots Alliance. "E2open's solutions will be a critical component of our transformation to a seamlessly integrated organisation that's well positioned for further growth."