Warehouse space levels may increase this year, according to the latest research from Colliers International.
In terms of new supply, Colliers has tracked 4.4 million sq ft of speculative space under construction. This is on top of the space already or soon to be completed in 2020, which amounts to 3m sq ft but when compared to 2019's 8.5m sq ft speculative activity, new supply is down.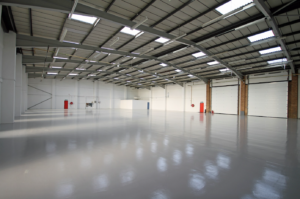 However, Andrea Ferranti, head of industrial and logistics research at Colliers, said: "Overall supply has increased marginally and now stands at 36 million sq ft and we expect this to slightly increase again as lower consumer spending and detrimental cashflow dynamics may force some occupiers to rationalise their current warehouse space, so we may see some more grey space returning to the market.
Learn more on Logistics Manager
Warehouse property demand set to change worldwide
 "Over the short-term, it is plausible to expect an increase in supply."
Len Rosso, head of industrial and logistics at Colliers, noted: "The market has remained very resilient but depending on the length of the lockdown, this will inevitably impact the depth of the economic fallout.
"Therefore, over the next six months, we may see an increase in business failures, which could translate into a lower demand over Q2/Q3 2020.  The quicker we can get back to some sort of new normality, the sooner businesses can focus on their long-term business plans."