Australian group Wesfarmers has completed the purchased of Homebase from Home Retail Group for £340 million.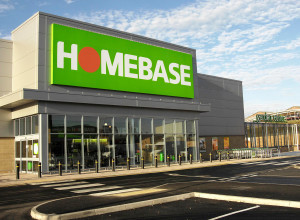 Wesfarmers operates a DIY business in Australia under the Bunnings brand and the plan is to use the acquisition to build a new Bunnings-branded business in the UK.
Wesfarmers managing director Richard Goyder said: "We welcome our new employees and are excited about the opportunity to bring the best of Bunnings to the UK and Ireland."
Before the acquisition, Bunnings managing director John Gillam said is planned to invest some £500 million in the Homebase team and assets to build a new Bunnings-branded business over three to five years.
"We will combine essential local elements with the best of Bunnings to bring customers in the UK and Ireland an exciting new home improvement and garden offer."
Wesfarmers was founded in 1914 as a Western Australian farmers' cooperative. Its operations now cover: supermarkets, department stores, home improvement and office supplies; coal production and export; chemicals, energy and fertilisers; and industrial and safety products.
The deal opens the way for a takeover of Home Retail Group. Both Sainsbury's and South African group Steinhoff have put forward bids.