Wincanton has warned of a negative impact on profitability as volumes during the Covid-19 pandemic fell 10%, despite the 3PL closing its most recent financial year with a string of contract wins and increases in turnover and profit.
Turnover rose 5.2% to £1.2 billion and pre-tax profit grew 7.3% to £52.8 million for the year-ending 31 March 2020, but in the year to date Wincanton said that turnover was down 10% year-on-year with a "negative impact on year to date profitability mostly in closed book contracts".
However it did say that May turnover was up 7% from April.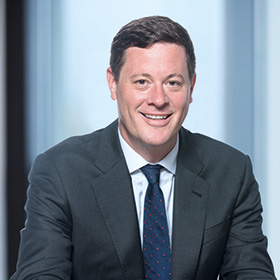 Chief executive James Wroath said: "Wincanton delivered another year of strong performance in financial year 19/20, since when the Covid-19 crisis has created significant challenges for the group and our customers.  The measures we have implemented have ensured great service has continued during the crisis period and opportunities for future growth have continued to emerge. Furthermore, profitability continues to recover as our sectors return towards normal levels of activity.
"The overall direction of our strategy following my initial review has not been altered by Covid-19. Wincanton has a strong business model with an experienced management team, diversified service offerings and an excellent reputation. I expect to use this foundation as a springboard for growth to drive even greater success in the future. Our focus on great people delivering sustainable supply chain value will underpin the group's development."
Learn more on Logistics Manager
Logistics Manager Analysis: Wincanton targets robotics to get "ahead of the curve"
Wickes extends Wincanton home delivery contract
Logistics Manager Analysis: Wincanton "disappointed" but "energised" after Eddie Stobart acquisition bid
For the financial year its Retail & Consumer division saw a 10.4% increase in turnover to £782.3 million. The year saw it win a five-year contract with Morrisons to operate three transport locations and five fleet maintenance units . It also won multi-year contracts with Sofa Club, Dwell, Homebase, Cormar Carpets and Wickes (Kitchen and Bathrooms).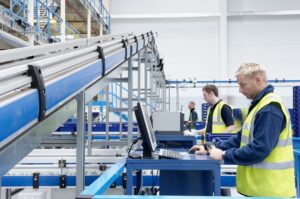 In its Industrial & Transport division turnover fell 3.2% to £418.9 million, with Wincanton stating that the fall in revenue also included the impact of the exit of the underperforming Britvic general haulage contract in the prior year. The division won contracts with with Hapag Lloyd, supplying dedicated contract vehicles for containers, and a contract for artic tanking services for Watson Fuels.
Wroath said that Wincanton continued to grow its relationship with EDF Energy, supporting the construction of the Hinkley Point power plant.
Renewals in the financial year included Müller Milk and Phillips 66 in tanking; Kingfisher in containers; Monier and Wienerberger in construction; adidas in  haulage and General Dynamics in defence.