XPO Logistics has once again been named as the transport partner for the Tour de France.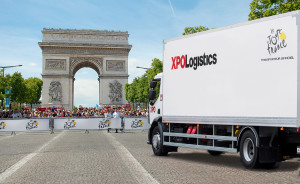 The logistics company will handle the transportation of materials needed for all stages of the race, including: barriers, podiums and gates, as well as furniture for the villages, sound and video equipment, and merchandise for sponsors.
"The Tour de France is always an exciting challenge for us, and we're proud to serve in this key role as transport and logistics provider," said Troy Cooper, CEO of XPO Logistics Europe. "We have nearly four decades of experience helping the organisers stage this great event and supporting the athletes in giving their best.
"Our teams are committed to making 2017 another success for the Tour de France, and we wish all the competitors the best of luck."