XPO Logistics is to focus on reverse logistics at the upcoming 3PL Conference, taking place on 10 & 11 May.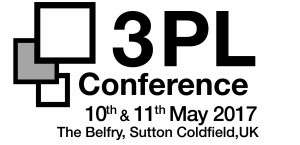 Steph Tite, returns manager at XPO, will discuss what customers need from their returns provider; looking specifically at how to deal with returns quickly and efficiently.
Tite will also explore what the common concerns for customers are when dealing with returns, and ways in which to maintain a good customer relationship.
Guests at the 3PL conference will also hear from Mark Lawrence, operations and service director at Collect+, who will explore ways in which to provide delivery services; including choosing delivery times, same day deliveries, delivery runners and last minute deliveries.
As well as this, the 3PL Conference will hear from Telefonica, Europa, Wincanton, Fowler Welch, along with many others.
The 3PL Conference is taking place on 10th & 11th May at the Belfry, Sutton Coldfield, UK. To register or find out more, click here.