XPO has increased its profits guidance for 2017 and 2018 after increasing its first half adjusted EBITDA to $660.8m from $604.2m in 2016.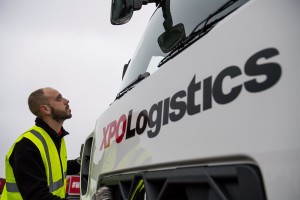 First half revenue was up one per cent on 2016 at $7.3bn .
Net income in the first half of 2017 was $112.6m – up from $42.1m in 2016.
In the second quarter, the company's logistics segment generated revenue of $1.4bn for the quarter, compared with $1.33bn for the same period in 2016 as a result of strong demand for contract logistics in both Europe and North America.
This was partially offset by a decline in managed transport revenue and unfavourable foreign exchange rates. In Europe, contract logistics growth was led by e-commerce and cold chain contracts in the UK and the Netherlands. In North America, the largest gains came from the e-commerce and industrial sectors.
Operating income for the logistics segment increased to $64.3m , compared with $51.1m a year ago. Adjusted EBITDA for the segment improved to $123.0m , compared with $106.9m a year ago.
The transport segment generated revenue of $2.41bn in the second quarter. This compares with $2.42bn for the same period in 2016, which included $133.4m of revenue from the North American truckload unit divested in October 2016.
The company raised its full year targets for adjusted EBITDA to at least $1.365bn in 2017 and at least $1.6bn in 2018.
Bradley Jacobs, chairman and chief executive, said: "The most notable growth came in last mile and contract logistics — two fast-growing parts of the supply chain where we hold leading positions in e-commerce.
"Importantly, we're continuing to grow adjusted EBITDA faster than revenue in both transport and logistics. In North American less-than-truckload, we increased volume while improving the adjusted operating ratio to 84.6 per cent. This is the best quarterly adjusted operating ratio for our LTL business in at least two decades."